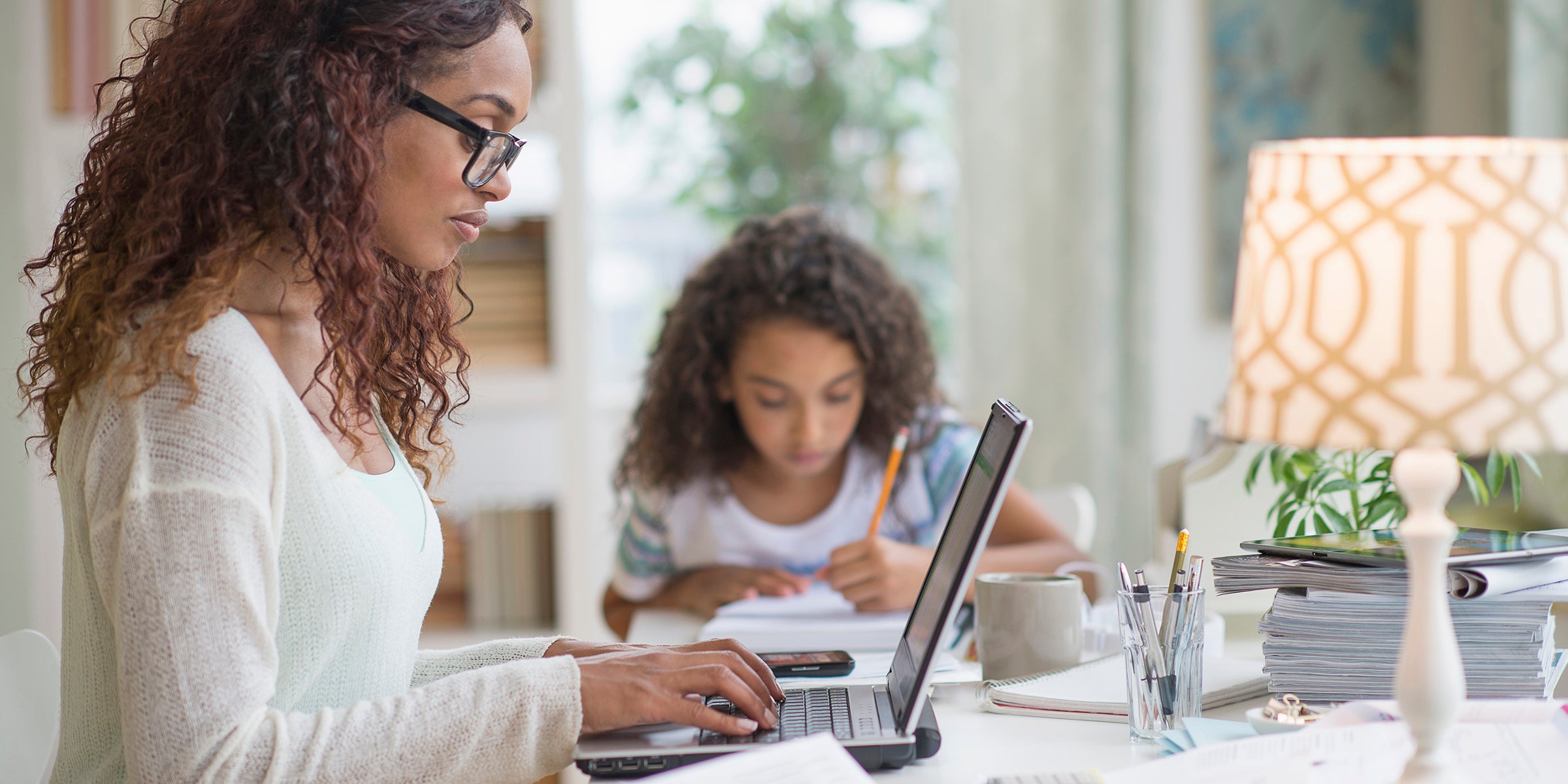 Managing Working From Home When Your Kids Go To School Virtually
Around the world, parents are currently trying to balance working from home while assisting their kids in attending virtual school. My 12-year-old daughter is in middle school at the moment, and my other daughter is a college freshman. Both of them are studying from home for the foreseeable future, and it's been quite an adjustment for our whole family! Today I'm going to share my top tips for balancing working from home and your kids going to school virtually to keep you all emotionally and physically healthy during the COVID-19 pandemic.
Designated Working Areas
Unless your children are very young, one of the first things to do is set your family up with designated work spaces. This is one of the first things we did in our home, and it's allowed us all to have an office or virtual school space to work from each day. Middle schoolers and above need to have peace and quiet throughout the day to be able to hear their lessons clearly and study in silence when needed. I'm often required to make video calls for work, so I also don't want to be disturbed by my girls running into the office at any time. By setting everyone up with a designated working space, you'll all have the privacy and quiet you need to get on with your work as best as possible.
Stick to a Schedule
As a family, see if you can make a schedule that works for all of you during this difficult time. If your children both have a lunch break at the same time, why not all sit down together each day at this time for a family lunch? You'll all benefit from the time away from your screens, as well as the chance to interact in-person with other people. Factoring in breaks from work and school is so important for your mental health. A good lunch break will leave you feeling re-energized, and it will increase your productivity later on in the day.
Home-Cooked Meals
One activity that we've loved doing as a family this year is preparing home-cooked meals together. During a long day of working and studying, there's nothing better than having a delicious dinner to look forward to in the evening. Consider having different themed nights throughout the week, where you can enjoy a wide range of cuisines from around the world. Getting your kids involved in the cooking and preparation process will also help teach them essential life skills that they may not gain from attending school. It's a fun way to bond and enjoy each other's company before sitting down together at the dinner table to share how your day at work and school has been.
Family Nights
Just because we may not be able to go out as much as before, it doesn't mean you should sacrifice family nights. These are so important for everyone at the moment, and as kids are unable to see their friends as often as they would like, it gives them a chance to have some social interaction. If you are feeling creative, consider having a theme for your family night and decorating or cooking to match the occasion. Even just a simple movie night will provide everyone with some much-needed relaxation and escapism at the moment.
Take Things One Day at a Time
With the COVID-19 situation continually changing, the best thing you can do right now is to take things one day at a time. As the Bible says in Jeremiah 29:11; "For I know the plans I have for you, declares the Lord, plans for welfare and not for evil, to give you a future and a hope." While the situation might seem like it's getting worse before it gets better, as a Christian we must trust in God that everything will work out okay in the end. Plan your days one at a time, and don't put too much pressure on yourself or your family to make grand achievements during this time. Just be grateful that you are all healthy and happy and doing the best you can with the current situation we all find ourselves in.
Fresh Air and Exercise
One of the most difficult adjustments for kids during this time is having to spend so much more time indoors. While your kids probably can't go and meet up with their friends at the moment, try to give them the chance to go outdoors and enjoy some fresh air each day. Even just twenty or thirty minutes of walking around your neighborhood will help to release some of the frustration they may be feeling. Fresh air and exercise are crucial for our physical health, and you'll find that when kids don't get enough of either of these, they may struggle with sleeping come night-time. If they aren't taking part in any exercise through their schooling, consider signing them up for some online fitness classes for kids and teens to encourage a healthy lifestyle even while we're all at home.
Express your Concerns to your Supervisor
As someone working from home, it's important for you to make your company and supervisor aware of your current working situation. This is going to be critical if you have young children who require more supervision than teenagers. By making your supervisor aware that you are performing double duties, you'll be doing yourself a favor in the long run. It's much better they are forewarned about this, in case you are interrupted during a meeting or find yourself unavailable for some time. Everyone is learning to adapt to these difficult times, so don't feel ashamed to speak up about your concerns and struggles during this challenging period.
By following these tips listed above, you can start to get your family into a good routine to work and study from home. This is by no means a comfortable situation for anyone, so try to reduce the pressure and expectations you put on yourself and your family. By taking things one day at a time, we can all make the most of the current situation and enjoy spending more time together as a family.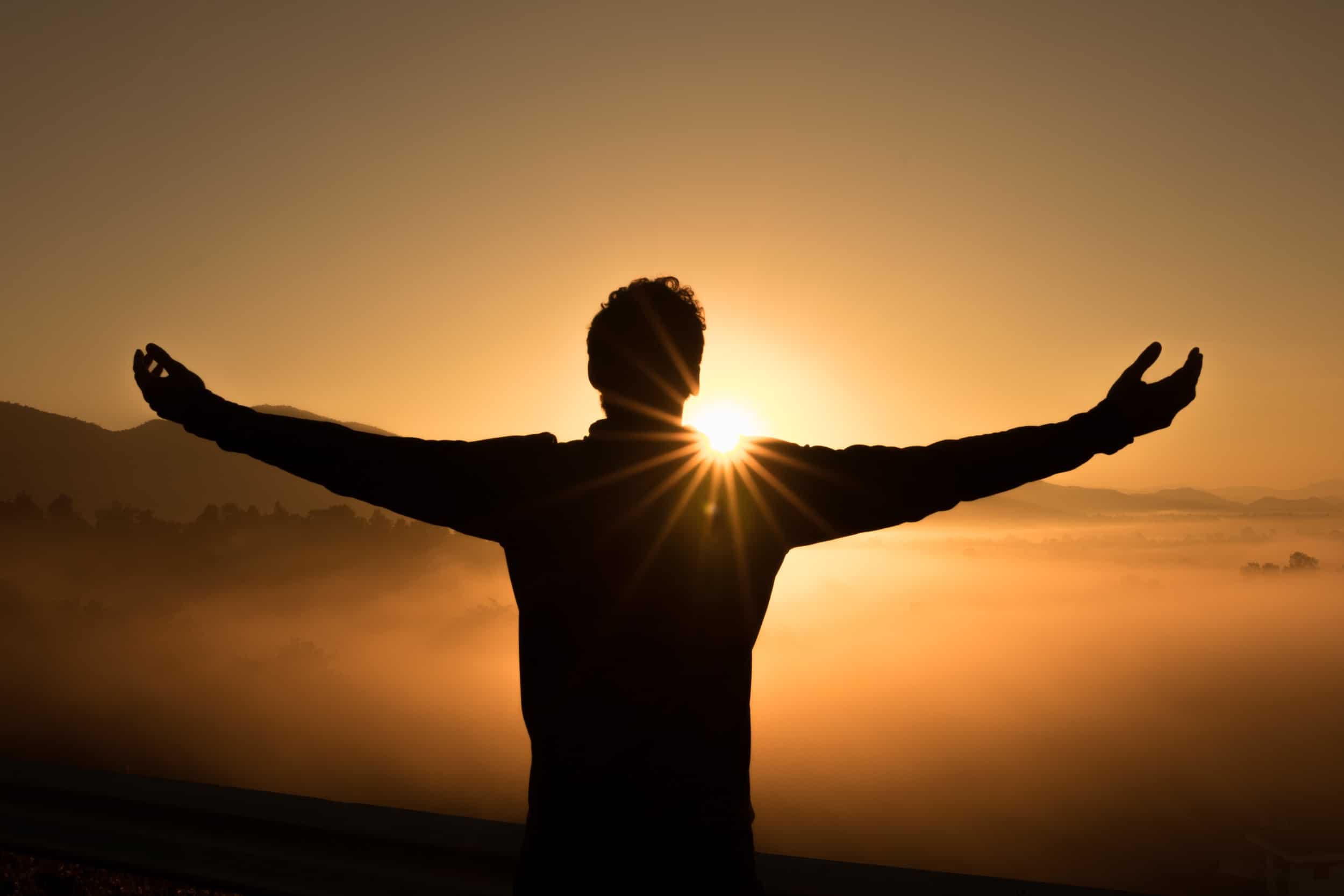 How to Find Your Purpose In Life
Finding Your Purpose In Life The past year has challenged so many of us in different ways and has left many people feeling like they are behind or lost in life. With everything going on around us d...
Read more