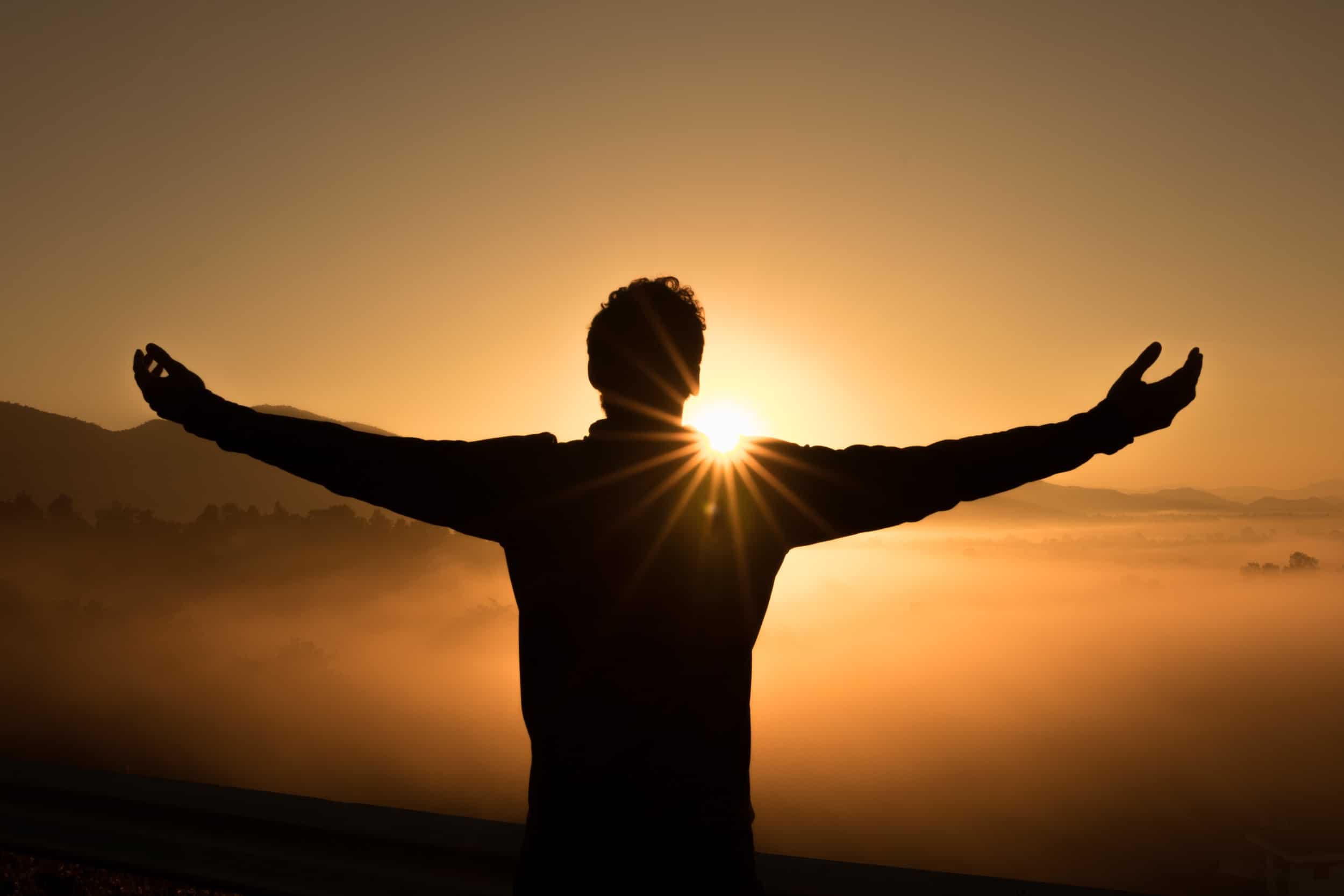 How to Find Your Purpose In Life
Finding Your Purpose In Life
The past year has challenged so many of us in different ways and has left many people feeling like they are behind or lost in life. With everything going on around us during the COVID-19 pandemic, it can be easy to feel like you aren't doing enough with your current job or lifestyle. Today we're going to discover how you can find your purpose in life and how God's favor helps his people fulfill their purpose.
Why are you feeling lost?
Before delving deeper into ways to find your purpose in life, it's important to take stock of where you are at currently. There's usually a reason you feel lost in life, whether that's the current COVID-19 pandemic or other situations in your personal life. With so much division in America and across the world, it can be challenging to know where you stand. You may also feel like you've drifted away from your faith in recent years and simply need to reconnect with God's word. Just last year, I decided it was time for me to leave Corporate America, as I no longer felt I was fulfilling God's purpose for my life. I've recently launched a Christian apparel company, Used By God, and feel excited every day about my work and mission.
However, I didn't get to where I was today by chance, and it took some difficult times and many months and years of feeling lost and unfulfilled to finally take the leap to leave my comfort zone. While I knew God was always looking after me, I felt there was something more for my life. I learned to believe in the words of 1 Thessalonians 5:18, which states, "give thanks in all circumstances; for this is God's will for you in Christ Jesus." Even during the toughest days, I knew this was part of my journey. By taking stock of where you are in your life at this current time, you can start to move forward and find your purpose and build a more exciting and satisfying life.
Examples of Individuals who lived a Purpose Driven Life
Over the past couple of years, we've lost many public figures who were fantastic role models and examples of living a purpose-driven life. I've always found it inspiring to look at other people's lives and learn about their journeys and the struggles they've overcome. These are just a few individuals whose work and ethics I admire:
Cicely Tyson – The world was saddened by the loss of Cicely Tyson, an actress and fashion model who often portrayed strong African-American women. She grew up singing in the choir at an Episcopal church in East Harlem and inspired African-Americans and women around the world throughout her career.
Hank Aaron – Hank Aaron grew up in a poor family, where he practiced baseball with bottle caps and sticks as his family couldn't afford baseball equipment. During his career, he went on to play for twenty-three seasons in Major League Baseball.
John Lewis – American politician and civil rights activist John Lewis, sadly passed away in 2020. In 1963, he was one of the Big Six who helped organize the March on Washington, and he worked throughout his life to end racial segregation and division in America. He stood up for injustice throughout his career and was considered a hero to many, especially those in the Jewish community.
Larry King – During his career, Larry King hosted a whopping 50,000 interviews, and throughout each one, you could see his passion for his work. From a young age, he aspired to work in radio, and it was clear this was his purpose in life during every program he worked on.
How to Find Your Purpose
Finding inspiration in difficult times can help motivate you to dig deeper and find your purpose in life. If you feel lost during these trying times, I'm going to detail below some simple steps and measures you can take to help find your way forward. Don't expect your purpose to reveal itself overnight, but by working through the suggestions below, you'll get yourself one step closer to fulfilling what you were born to achieve. With the high unemployment rates in the USA currently, you may think that it's impossible to find a job that provides for your family and fulfills your purpose, but as you'll learn, almost any job can be used as a chance to use your God-given gifts.
Use the Resources Available to You
Personally, the most significant resource in my life for finding my purpose was the Bible. God has given us so much wisdom and knowledge, and this should be used accordingly to help you understand your life purpose. Through studying scriptures, I was reminded that there was more to my life than my current job role, which gave me the confidence to leave my corporate job. In Joshua 1:8, it says, "This Book of the Law shall not depart from your mouth, but you shall meditate on it day and night, so that you may be careful to do according to all that is written in it. For then you will make your way prosperous, and then you will have good success." By turning to your Bible every day, you'll find lessons that will give you a greater understanding of your purpose. If you struggle with reading, consider meditating or praying instead, or downloading a Bible app for quick reference.
Spend Time in Silence
The world nowadays is full of noise, and our busy lives and jobs don't leave us much time to breathe. Sometimes we just need to take a step back and sit in quiet for a while to understand if we are on the right path and reflect on our current life circumstances. This will help you to take stock of where you are in life at the moment and understand why you are feeling unsettled. Romans 10:17 says, "So faith comes from hearing, and hearing through the word of Christ." If you don't ever stop and listen, how will you ever know where you should be going?
For me, I found taking time out to reflect on my current life conditions gave me the chance to realize that I wasn't where I wanted to be. Some people like to pray or meditate every day, and they find these actions give them the clarity they need to make changes. By adopting a consistent practice, you'll find that you can give yourself the room and space to reflect each day. It's during the most unexpected times that new thoughts and ideas come through to us, but these are usually only found during periods of silence. For some people, they find running or walking in nature a great way to gain mental clarity. Through my active pursuits, I was able to come up with the idea for Used By God. I was looking to create comfortable leisurewear that would help me to share my experiences with others while out and about, which was something I previously felt shy about doing.
What Are You Good at?
Sometimes we drift through life without taking the time to acknowledge our strengths and weaknesses. This is often why we end up in jobs that aren't suited to our personalities and skillset, as we haven't really thought about what we enjoy doing or are naturally gifted at. If you don't know what you are good at, why not ask a trusted friend or family member? They'll be able to easily identify your best personality traits and skills, which may make you understand your purpose in life more clearly. We've all been given individual gifts and skills, and no two people on this planet are the same. The sooner you find out what you are good at and enjoy doing, the closer you will become to a purposeful life. This can also work in reverse, by noticing the tasks or jobs you hate doing. You can then work to eliminate these from your life to create space for what you are meant to do.
Don't Resist Change
One of the biggest struggles many of us face in life is accepting change. The Bible tells us in Ecclesiastes 3:1, "For everything there is a season, and a time for every matter under heaven". In order to find your purpose in life, you must understand that God's favor doesn't always work in the ways we might expect. If you feel drawn through prayer or thought to change something in your life, don't resist giving this new idea a go. God has plans for everyone, and while we might not be able to understand the struggles we are going through, know they are part of your journey. Try to always focus on the most important things in life, such as family and health, as opposed to materialistic and temporary objects. When you clear your life of the excess, you'll find you can concentrate on what really matters.
God's Promises
God has promised so much to each and every one of us, and he doesn't want anyone to struggle through life. By following the steps listed above, you'll slowly start to uncover your purpose in life. The individuals we listed earlier went on to live fulfilling lives and influence the people and the world around them. Discovering your purpose can help to reduce your anxiety and stress in life and decrease your fears of your life being worthless. While the road may be long to find your purpose, try to acknowledge the little actions and events every day that drive you into action and that inspire you. When you can understand God's will for you and remember his promises to us in the Bible, you'll be one step closer to finding your path in life. In Jeremiah 29:11, God promises, "For I know the plans I have for you," says the Lord. "They are plans for good and not for disaster, to give you a future and a hope." Every day we are one step closer to understanding God's favor and fulfilling our purpose in life.
A Purpose Driven Life
I'm sure you are familiar with Rick Warren and his book, The Purpose Driven Life. If you aren't, his book is a great resource for understanding God's intentions for our lives and for using our talents in the world around us. God has five purposes for each of our lives, which can be applied to anyone's life. God wants us to begin by worshipping him and for us to become a part of his family. We were all created to become like Christ and to serve God. Finally, we were made for a mission, which is where finding our purpose in life really comes in. By focusing on these five most important things in life, we can truly begin to impact the people and the world around us and focus on things that are far bigger than just ourselves.
Everything in the world today can be so distracting to us when we are trying to find what is important in life. The coronavirus pandemic has brought many issues to our attention, but it has also helped us to focus on the most important aspects of life, such as health, relationships, and our faith. Times of change and upheaval are difficult to go through, but remember that they are usually a guiding force to take us to where we are meant to be in life. By reading this post today and following the steps above, you are making a commitment to finding your purpose in life and achieving what you were brought here to do. Regardless of your age or circumstances, it's never too late to start again and find something that makes you leap out of bed every morning and start work.
Applying Your Purpose to Your Life
While you may begin to feel clearer about your purpose or calling, you may be wondering how this can apply to modern 21st-century life. Most of us need to work and take care of our families, so it's not as simple as just quitting our jobs or running away from reality! In Ecclesiastes 9:10, we hear, "Whatever your hand finds to do, do it with your might, for there is no work or thought or knowledge or wisdom in Sheol, to which you are going."
Your faith or your purpose can become intertwined with your personal life. Most job roles, including teachers, writers, or scientists, have the ability to live in God's favor while still working in a career they enjoy. Not everyone has to become a preacher to share God's word, and that's integral for everyone to remember. Don't put unnecessary pressure on your life, and find ways to integrate your purpose into your everyday life. A fantastic example of this is Dave Ramsey, who is well known for The Total Money Makeover. He encourages people to follow his steps to get out of debt, which will enable them to create a future and life where they are then free to serve others.
Set Yourself a Challenge
If you are feeling lost in life, one way to help you find your way is to set yourself goals and challenges. These goals don't have to be massive or necessarily change your life once they are completed, but they can help to set you up with good habits to open yourself up to your full potential. If you struggle to find time to sit in silence or reflect, promise yourself that you'll spend five minutes each morning when you wake up in silent meditation or prayer. These small daily actions soon add up and can begin to alter your life as you would never believe. If you are passionate about changing your job or career, sign yourself up for a course you are interested in and commit to spending a few hours a week studying.
Over the course of the next few months, you'll bring yourself one step closer to the life and job of your dreams. Another great challenge you could set yourself is to set aside time for personal reflection, whether that's journaling, reading the Bible, or meditating. If you haven't yet understood your strengths and weaknesses, as we discussed above, this is a good way to find greater clarity surrounding this subject. As God said in Isaiah 41:10, "Fear not, for I am with you; be not dismayed, for I am your God; I will strengthen you, I will help you, I will uphold you with my righteous right hand." It's important to know that we all have weaknesses in our lives, but by following God, we can avoid temptation and focus on our strengths and purpose in life.
Finding and fulfilling your purpose won't happen overnight, as I found when setting up my Christian clothing brand, Used By God, that specializes in Christian t shirts, hoodies, unique Christian shirts, and Christian jewelry. Through many years of dedication and hard work, and a trip down the wrong path for me, I was able to find my way. The COVID-19 pandemic has showcased how important it is to be living a purpose-driven life and has made so many of us reassess how we are spending our days. By following the steps listed above, I hope you are able to move one step closer to understanding how God's favor can help you fulfill your purpose.